If you've been looking for reliable roofers in Eastbourne, you're in the right place. Permaroof Brighton is the new and exciting arm of the well-established roofing and conservatory company, Multiglaze. We continue to offer our customers the same levels of expertise and commitment to top class roofing services across Eastbourne and the surrounding areas with even more benefits.
Why Eastbourne is important to us
As well-established roofers for more than 25 years, we have a loyal customer base in Eastbourne. A popular seaside town, Eastbourne has a wide range of different types of properties spanning several periods in history. From large Victorian terraces to modern houses, flat roof extensions to conservatories and balconies, we've seen them all.
In our work with doors and windows, we know that security and protection is important to both domestic and commercial clients. Talk to us about your projects and let our local roofing experience and knowledge guide you through your options.
Eastbourne Roofers you can trust
Permaroof Brighton has always aimed to stand apart from the rest. We offer all our EPDM roofing clients an insurance-backed workmanship guarantee and a full membrane warranty. Ask us about our affordable range of finance packages. We can help you spread the cost of all your flat roofing projects and get the most from your installation over an unmatched life expectancy.
Talk to us today and arrange your no-obligation survey and quote. We provide flat roofing, facias, replacement conservatory roofs, skypods and roof lanterns. We mainly carry out works for domestic customers, however we will consider any larger commercial enquiries.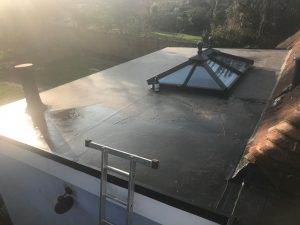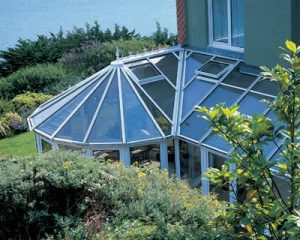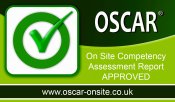 OSCAR Certified
OSCAR-onsite has been providing bespoke on site assessment services and training solutions aiding companies and individual installers to gain recognition for their skills and experience to enable them to prove their competence. Their vast knowledge and experience gained within the Construction and Home Improvement sectors over the last 40 years ensures that they can successfully address their skills shortages. The OSCAR is recognised and the preferred choice for leading UKAS certification Bodies and proof of competence is a requirement within the PAS2030-17 specification.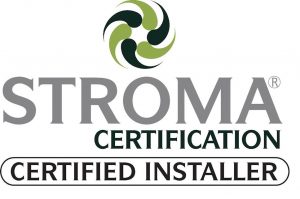 STROMA Certified
All Stroma Certification scheme members have been assessed and certified to carry out work to a professionally competent standard. Members are regularly audited and subject to an annual assessment to ensure compliance and standards are maintained for the benefit of consumers. Information about our certification schemes is available on our website as well as a search facility to enable consumers to find and check information and memberships associated with our members.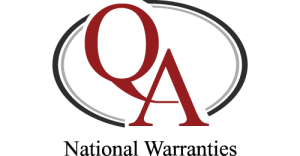 Quality Assured National Warranties
Here at Quality Assured National Warranties we understand how important it is to protect home improvement investments, so we place consumer protection at the heart of everything we do. For over 15 years we have been providing homeowners with vital consumer protection in the form of insurance backed guarantees and deposit protection insurance. We provide cover for anything from a small porch to large commercial projects.
We have issued more than 2.5 million policies; making us one of the largest insurance backed guarantee providers. We are very proud that both ourselves and our insurer are based and regulated in the UK; meaning that our customers benefit from local expertise, regulation and recourse.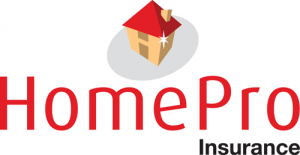 HomePro Insurance Backed Guarantee (IBG)
A HomePro Insurance Backed Guarantee (IBG) will protect your financial investment by matching the terms of your contractor's original guarantee should they have ceased to trade*. So, if they are no longer in a position to honour a claim – your project may still be protected. The IBG can protect your project from deposit to completion and beyond possibly even when the work is in progress. HomePro can even help you to find a new, approved contractor to commence or recommence the project, if your original contractor fails to complete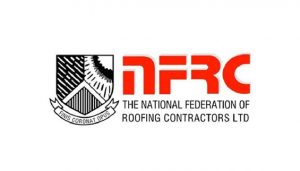 National Federation of Roofing Contractors Limited (NFRC)
The National Federation of Roofing Contractors Limited (NFRC) is the UK's largest roofing trade association. With a history spanning over 125 years, NFRC has established itself as the voice of the roofing industry, constantly adapting to change and innovation to ensure its members are at the forefront.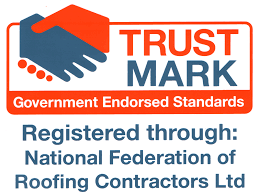 TrustMark
Consumer protection is at the heart of what TrustMark does as an organisation as it strives to ensure consumers have optimum comfort, choice and confidence when choosing traders to work in or around their homes. One of the ways this is achieved is through the championing of our Registered Businesses – the firms that can be trusted to do the 'right thing.' We offer a range of benefits to help these competent, quality-minded firms offer their customers the best available service and protection.
About Permaroof Brighton
We are the new and exciting arm of the well-established roofing and conservatory company, Multiglaze. We provide general flat roofing services, EPDM rubber membrane installation, facias, as well as other roofing essentials. If you are looking to add further value to your home why not consider us for conservatories, replacement conservatory roofs, skypods and roof lanterns, windows and doors, We mainly carry out works for domestic customers, however we will consider any larger commercial enquiries.
Our company has been established for over 25 years, and we've been carrying out successful installations across the South East throughout. We pride ourselves on the high quality of workmanship and personal service we provide. We offer quality products and competitive prices. Please contact us for more information or a free quote.
Areas covered: Covering East and West Sussex, and parts of Kent, we can travel within a 40 mile radius of our base in Hailsham, East Sussex, including Brighton and Hove, Hailsham, Eastbourne, Newhaven, Peacehaven, Pevensey, Polegate.
Permaroof Brighton is a part of the Permaroof UK Contractor Network. We have had a good working relationship with Permaroof for nearly 10 years now. They provided us with training and support continuously. We have replaced many tired felt roofs with EPDM for many satisfied customers and are delighted to now offer these services in partnership with Permaroof UK. All our work is covered by insurance backed guarantees.